"Whatever good things we build end up building us." – Jim Rohn
The WPCampus planning committee would like to express our endless gratitude to the following individuals, and many more, who are involved in bringing this particular dream to life. This event would not be possible without their dedication and support.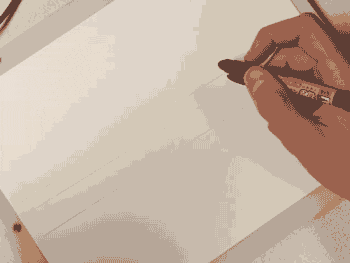 Core Planning Team
Rachel Cherry
David Bisset
Sara Clark
Ben Dunkle
Curtiss Grymala
David Dashifen Kees
Elaine Shannon
Jeff Stevens
Amy Grace Wells
Canisius College
Terry Bisson
Caitlin Daley
Bob Grabowski
Mark Gallimore
Thain Oo
Canisius IT and Media Services
The WPCampus Community
Michelle Ames
Emily Barney
Audrey Bryson
Lynne Carlson
Dan Chase
Brian DeConinck
Tryon Eggleston
Paul Gilzow
Brian Heaton
Laura Heim
Christina Hendricks
Trevor Johnson-Steigelman
Jonathan Lawrence
Jim Luke
Dwayne McDaniel
Jen McFarland
Bill Mlacak
Shanta Nathwani
Shane Pearlman
Jonathan Perlman
Chrissie Pollock
Christopher Pollock
Maryann Reissig
James Root
Joe Querin
Presenters
Carl Alexander
Peter Arbaugh
Andrew Bauer
Kelsey Buttendorf
Ronnie Burt
Mitch Canter
Cory Crowley
Daniel Cunsolo
Brian DeConinck
Mike Demopoulos
Jeremy Felt
Michael Fienen
Charles Fulton
Joe Fusco
John Gough
Curtiss Grymala
Jesse Janowiak
Ben Johnston
Shawn Hooper
David Dashifen Kees
Jenny Kijowski
Mike Kirby
Ashley Kolodziej
Chris Lema
Leah MacVie
Dwayne McDaniel
Guillaume Molter
Andrew Ortolano
Lori Packer
Jonathan Perlman
John Rhea
Mike Richwalsky
Pat Riley
Leah Root
Bethany Seeger
Malik Singleton
Jennifer Stroth
Donna Talarico
Travis Totz
Jennifer Witkowski
Dave Wynne
Sponsors
Learn more about our sponsors and the great services they provide.
CampusPress
Pantheon
5HD
Higher Metric
Modern Tribe
Pagely
FlowPress
LearnDash
NeatlyPressed
OHO Interactive
Pgogy Webstuff
WP in One Month
Top5hosting UK